You soon reach the Felciara area where you find another rest area. Now you are walking on the ridge that ends seawards with Punta Carega, and where the vegetation is more open you can see both its slopes.
The cluster-pine and the huge stone-pine woods still alternate with the ever more rare chestnut trees.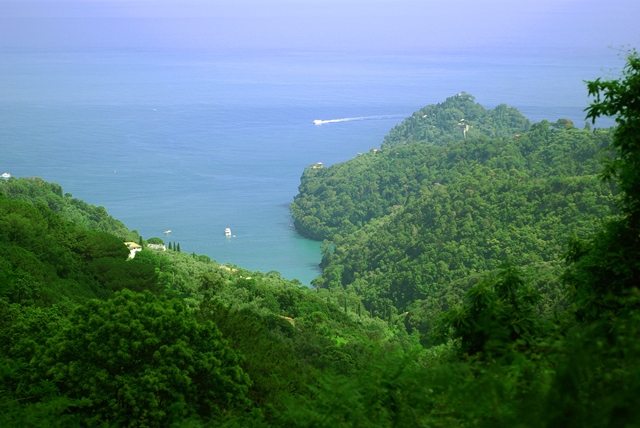 The intrusive robinia and several maquis shrubs grow underneath.
In the first part of the ridge, that gently slopes down, you find the Ghidelli area, crossroads towards Crocetta. The path zigzags down the ridge, and from Piano del Capo you can enjoy many views through the Mediterranean vegetation.
The Promontory gently slopes down eastwards, as far as the stretched peninsula of Portofino Mare, and here the coast is quite straight, only cut by the Cala degli Inglesi where the Ruffinale stream flows into the sea.