The flora of the Portofino Park is made up of about 900 species of higher plants. The remarkable richness and variety of flora is mainly the result of the natural history of the area, of the geology and morphology of the territory which determine the different types of soil and microclimates. But the most important factor is the presence of mankind since pre-historic times, who changed the original environment and introduced or spread unwittingly exotic species.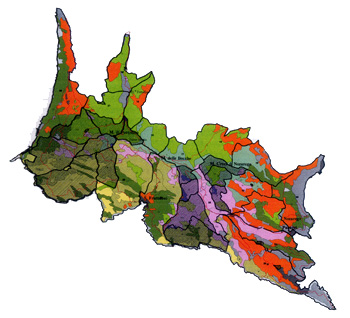 The Park is important because it has very different species in origin and distribution on a very limited area.
An endemic species is Saxifraga cochlearis: this plant is the symbol of the Park. During the glacial period it was widespread on the mountains around the Mediterranean area, but with the heat it became extinct in many parts of its distribution area, today remaining in the Maritime Alps (approximately 1900 meters of altitude) and in the Park of Portofino.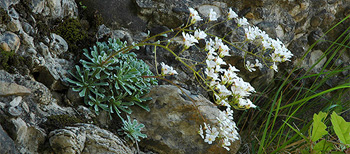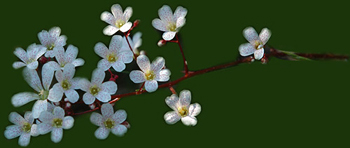 Typical examples of species at their geographical distribution limit are the Ampelodesma mauritanicus and the Chamaerops humilis, at the northern limit of their range, and the Limonium cordatum, at its eastern boundary.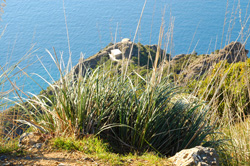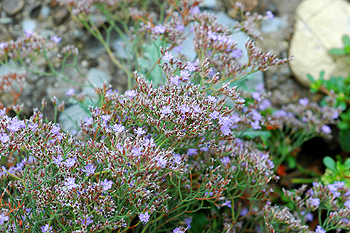 On the Promontory, the particular climatic conditions also allow an unusual closeness between species of warm climates, such as Euphorbia dendroides and Pteris creta, and species of definetely more northern climates, such as the Gentianella campestris adn the Crocus albiflorus.